Your sales teams deserve effective tools
Redaction tool for customer email responses – Email campaign creation autonomy
KSL Email Designer is an intuitive, flexible and collaborative solution to implement a digital communication and CRM strategy. It provides an application to help CRM teams to create personalized email responses (claim management, customer support responses) but also a self-service centralized platform to create and send communication campaigns (newsletters, invitations, emailing, mailing, etc.).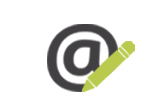 Autonomy of your teams with email creation

Respect of the legal constraints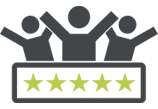 Coherent & compliant with your communication strategy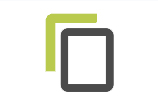 Shared templates, paragraphs and resources for your emails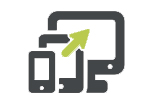 For your customers, 100% responsive emails
Email Template Library & Self-Service Resources
Web application for creating emails and emailings and managing graphical resources
INTEGRATION WITH YOUR DATA
Targeting file, database, CRM, web services… the solution adapts to all data sources and can be interfaced with external applications
CREATING CUSTOM EMAILING CAMPAIGNS FROM TEMPLATES
Easy creation in just a few clicks
CENTRALIZED LIBRARIES OF MODELS, IMAGES, PARAGRAPHS AND STYLES SHEETS
Email template library
Self-service resources (images, logos, style sheets)
Multi-languages, multi-brands paragraph library with an application to manage translations
Test your campaign on a sample of recipients and send your campaign to your communication department for validation
Track email distribution and unsubscriptions, identify customers' clicks, collect, search and export campaign statistics, etc.
Email design in "3 steps, 3 movements"
Assemble, Personalize, Distribution.
As experts of KSL Solutions, our consultants accompany you at the different stages of your documentary project.
Our experience with numerous client projects allows us to provide effective advice, tailored to you requirements, providing measurable added value for your organization.

Offer training on our software and related technologies, so that your teams are autonomous with their use

Accompany you at the various stages of the implementation of your project until it goes into production

Advise and help you implement new functions or technical points

A team of specialists at your service for the packaging of document models, documentary charter or migration of existing applications

Software support and corrective maintenance
To assist you in the difficulties you may encounter with our software. This support is provided by a dedicated team. A customer area representative is also at your disposal to submit and follow your requests
More than 1,700 customers in all business sectors