Your customers deserve a personalized communication
Centrally manage your customer communication through automated creation of personalized documents and messages, interactive document and email creation, and multichannel delivery.
Software solution for the optimization of your customer communication, KSL Suite improves the quality of the documents sent, increases the efficiency of the publishing operations, manages the multichannel sending of personalized documents and reduces the associated IT and postal costs.
KSL Suite improves customer satisfaction, the relevance of the information sent and increases the efficiency of your organization.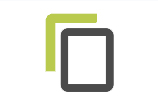 Saves time by shared resources

Quality assurance & consistency of customer communication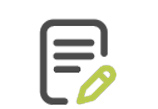 Effective design and maintenance

Reduction of delays by collaboration of technical and functional teams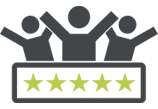 Customer loyalty with more personalized documents

Optimization of costs, massification and dematerialization of letters
Global solution for the different processes of your customer communication
COLLABORATIVE DOCUMENT AND EMAIL TEMPLATE DESIGNER
Tools for your publishing teams & your business teams
A UNIQUE AND STRUCTURED REPOSITORY
A library of shared components classified in a business tree diagram
COLLABORATIVE MANAGEMENT OF RESOURCES
A portal for your different user profiles
SELF-SERVICE CUSTOMER COMMUNICATION
Commercial and contractual documents, HR management documents, customer letters, invoices, statements…
ACCESS TO YOUR ARCHIVED DOCUMENTS
Collaborative functions for document archiving, as well as search, consultation, modification validation and modification tracking of an existing copy of a document 
INTERACTIVE CUSTOMIZATION OF COMMUNICATIONS BY THE END USER
Intuitive PC & Tablet web application for editing composite documents
SCRIPTING YOUR MULTICHANNEL COMMUNICATION
Services linking the various processing, validation, delivery and archiving tasks
CREATING WHITE LABEL DOCUMENTS AND EMAILS
Making it easy for you by creating document templates for multiple brands, multiple agencies, or multiple partners
MULTI-LANGUAGE DOCUMENT CREATION
Multilingual models, whose content translation is maintained from web applications that are also multilingual
MANAGE PERMISSIONS BASED ON THE LATEST AUTHENTICATION TECHNOLOGIES
Use our solution while using your LDAP directory, Active Directory or OAuth2 (OpenId connect)
TRACEABILITY OF A DOCUMENT FROM CREATION TO SENDING
Easily identify the actions of creation, personalization and validation of documents by each application or user
ORGANIZATION BY PROJECT AND ENVIRONMENT
Partitioning of conception, design and production environments and export / import automation, to secure your production releases
Validation interface for data files, documents and emails managed by the solution with rights management and views presented
Hybrid mails management – KSL POST
Virtual printer to capture, recognize, modify and send your office document. Massification, archiving, multi-channel distribution and tracking of documents.
Automate non-regression testing on your key documents after modifying templates or shared components, and give quality guarantees to project managers and business teams
As experts of KSL Solutions, our consultants accompany you at the different stages of your documentary project.
Our experience with numerous client projects allows us to provide effective advice, tailored to you requirements, providing measurable added value for your organization.

Offer training on our software and related technologies, so that your teams are autonomous with their use

Accompany you at the various stages of the implementation of your project until it goes into production

Advise and help you implement new functions or technical points

A team of specialists at your service for the packaging of document models, documentary charter or migration of existing applications

Software support and corrective maintenance
To assist you in the difficulties you may encounter with our software. This support is provided by a dedicated team. A customer area representative is also at your disposal to submit and follow your requests
More than 1,700 customers in all business sectors